For those millennials at the older end of the spectrum making long-term plans for their futures (and those of their families), transitioning from renting to homebuying is often a top priority. But a combination of factors, ranging from simple first-time jitters to aspects of the current financial climate, may have some millennials hesitating in their plans to find and put money down on a house.
This doesn't have to be the case. While caution and diligence are always preferable to rushing headlong into any real estate transaction, millennial first-time homebuyers will have nothing to fear if they can observe certain best practices.
Bide your time if necessary
A recent report by Fitch Ratings showcases one of the things that has certain millennials leery of homebuying. Per the credit research firm's analysis, millennials in the U.S. have lost 9 percent of their mortgage capacity, or the ability to pay back loans measured by income, savings, financial obligations and other factors, since the final quarter of 2016.
While this stat – attributable to increases in cost of living, ballooning student loan payments, spiking federal interest rates and more – isn't to be ignored, it certainly doesn't mean buying a home is off the table for you. Wait and use the time to save up and try to improve any issues your credit may have.
Credit is the key
Credit is very important when buying a home. If some financial mishap from the past damaged your credit score, make sure you work with the appropriate agencies to correct any issues on your report. According to Forbes, funneling as much capital as you can into any extant student loan or credit card debt to establish a record of regular credit repayment is wise. The source explains that your credit is used to determine the quality of your debt-to-income ratio.
Additionally, if you don't have a credit card or only use yours sparingly, consider getting one or using it a bit more often – as long as you pay it back on time and, ideally, exceed the minimum payment. This is not to encourage you to spend recklessly, but rather to help bolster the efficacy of your credit report and score, by creating a stable pattern of debt and repayment.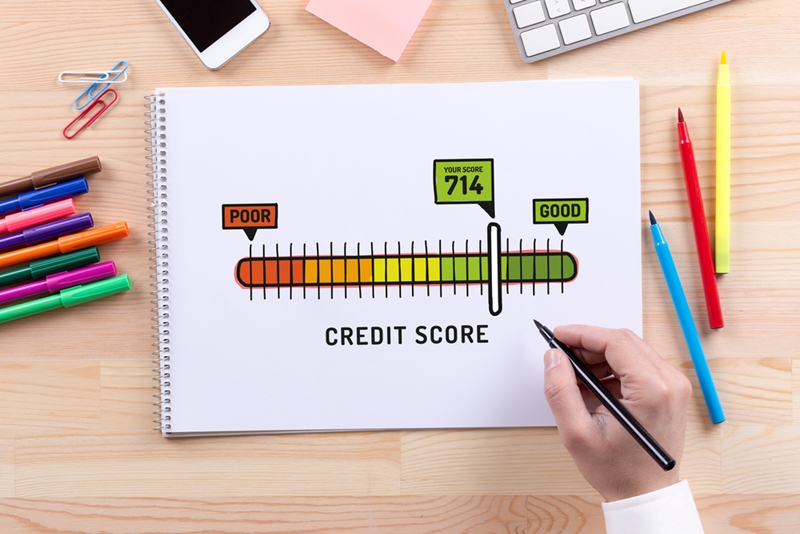 Review your down payment options
Forbes notes that if you're able, making a down payment of 20 percent or more is optimal. This is a sign of good financial standing – and it also guarantees you won't have to take out and maintain a private mortgage insurance policy.
That said, according to the Virginian-Pilot, you can make a smaller down payment if necessary – perhaps as low as 3.5 percent. Smaller down payments, which may be quite appealing to millennial buyers, are usually contingent on meeting criteria that can vary, so do not take this decision lightly. Be pragmatic about what you can commit to.
Avoid major cash transactions before mortgage-shopping
The Virginian-Pilot points out that you should be careful with certain money management practices, such as shifting funds back and forth between accounts without obvious reasons for doing so and, especially, making regular cash deposits and withdrawals. After all, t's impossible to have a comprehensive understanding of your finances without a paper trail.